EDIT MAIN
Mr. Justin Hillegas, Principal
[email protected]sd.org 814-652-9114 ext. 3113
Mr. Justin Hillegas, who is an Everett Area School District graduate, was appointed Principal of the Everett Elementary Schools in November 2009. Mr. Hillegas received his Bachelor's degree in Elementary Education from Indiana University of Pennsylvania in 1998 and his Master's degree in Curriculum and Instruction from Gannon University in 2002. In 2004, he received his Principal's Certification from Gannon University. Mr. Hillegas has worked for the school district since 2000. In that time, he has held the positions of Elementary Talented/Gifted Teacher, District Data Coach, Blended Schools Coordinator, and Everett Elementary Head Teacher. In May of 2013, Mr. Hillegas completed his coursework from Edinboro University for the Superintendent's Letter of Eligibility. Mr. Hillegas has two children and enjoys spending time in the community with his family.
---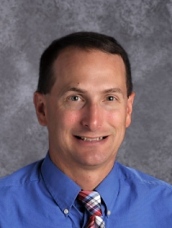 Mr. Brandon Treece, Head Teacher
btreec[email protected]sd.org 814-652-9114 ext. 3114
Mr. Treece is a 1991 graduate of Everett Area High School and earned his earned his bachelor degree in Education from Shippensburg University in 1995. He was hired at Everett in 2000 as a Social Studies teacher and also served as the varsity boys basketball coach. In 2012, he became the head teacher at Everett Elementary while also serving a the gifted support teacher. He enjoys spending time in the outdoors with his wife and children.