News
To All EASD Staff,Here you can find a document that details all the information you need for any and all background checks and clearances: https://5il.co/c88j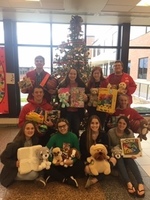 Members of the National Honor Society were spreading Christmas Cheer by collecting Christmas gifts to donate to our local Love INC. All items are distributed to families in...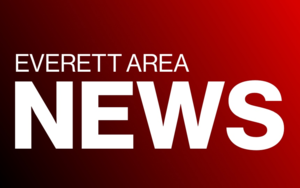 SUBSTITUTES NEEDED Everett Area School District is seeking: · Substitute Teachers – All Certification Areas · Substitute Custodians to perform...
SEE ALL NEWS
LIVE FEED

Jim Hollis
about 21 hours ago
Due to the weather the after school busses are traveling slower than usual. Busses will be running about 20 mins behind schedule. Thank you.


Everett Area School District
8 days ago
Nikki Spade (center) from M&T bank presents checks to Adam Whisel (right) and Jim Mearkle (left) for both the Principal's Scholarship and a donation to the Renaissance Foundation. Thank you M&T bank! view image

Adam Whisel
14 days ago
Keystones begin on Monday for Keystone retakes. Student do not need to attend until 10:30 if they can provide their own ride and are proficient. There will be a warm breakfast for those students retesting. Questions,please call the HS office. If you are unsure of your status, please attend,. Local Assessments will be given to seniors that need to demonstrate proficiency.

Jim Hollis
28 days ago
Dear Parents and Guardians, Starting on January 2, our Skyward System, will enable parents to submit excuses for days that your student is absent, or even schedule upcoming absences. It is our hope that you will utilize this option so that we can better account for student attendance. To learn more about this new Skyward feature you can click on the links below to watch a How-to-Video, or read a How-to-Guide. These links are also available on our website, just click Explore, then Skyward. How-To Guide link: https://5il.co/bxau How-To Video link: https://drive.google.com/open?id=1e7gkqsQFegUEYH3DfYIFPwnA4odcBlrF
SEE ALL POSTS